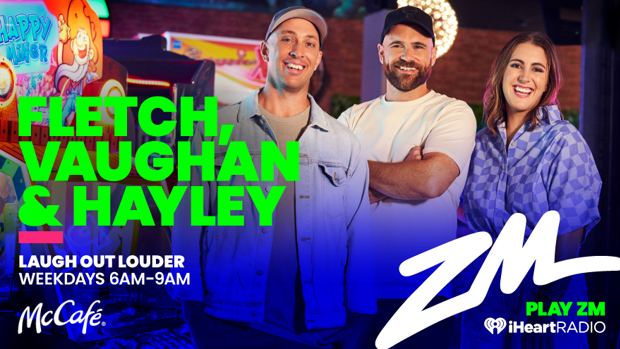 From 6am-9am Monday - Saturday, Fletch, Vaughan & Hayley are starting your day right with guaranteed lols!
With one Safety Dad, an RSA enthusiast and a comedian by trade, what could possibly go wrong?! Throw in all the best celeb goss, hilarious yarns, and facts that you'll probably never ever EVER need to know - FVH have your mornings covered. 
Fletch is a guru on all things travel and cat-related; Vaughan is the loveable Dad of the team who spends his days in the shed tinkering with things and definitely NOT crying about how proud he is of two adorable girls; and Hayley is the one who can deliver the perfect self-deprecating monologue that will make you feel better about your own life.
Rise & Shine with Fletch, Vaughan & Hayley - brought to you by McCafé, where great things are brewing.