Publish Date

Monday, 4 October 2021, 6:00AM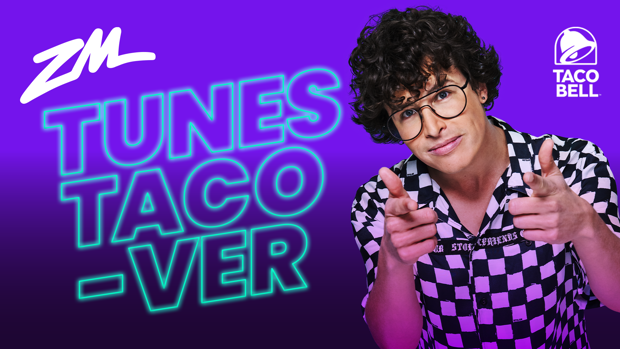 ZM's Late Show with Cam Mansel is for anyone who loves music – from playing the hottest tunes to discovering new music.  
Cam's teamed up with Taco Bell and will be joined by a friend of the station each night this week to Tac-over the Tunes! 
Plus, keep an eye out on our socials to be into win a $100 Taco Bell voucher.  
Taco Bell - everyone's craving about it. Wrap your taste buds around some cheesy, crunchy, spicy Taco Bell goodness with the Chalupa Taco, marrying crispy and chewy with a delicious fried flatbread. Try one, we dare you.