Beds in Olympic Village supposedly made out of cardboard to discourage 'bedroom shenanigans'
Publish Date

Monday, 19 July 2021, 12:26PM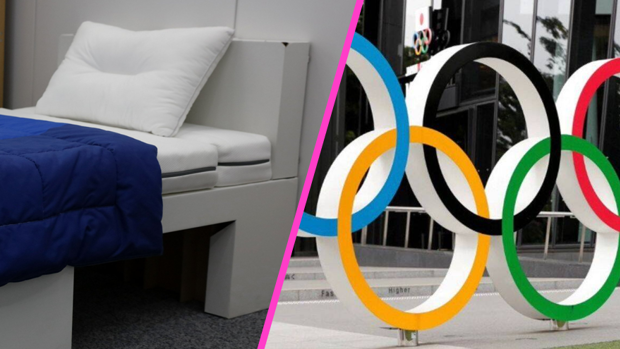 Cardboard beds specifically made for a single athlete? That's really what it's come to.
It's no secret that athletes in Olympic Village in the past have always made an effort to uh... get to know each other a little better. 
So, in this pandemic ravaged year, organisers seem to be doing their best to discourage intimacy by introducing beds made out of cardboard. 
As you can see, these bad boys are literally made from boxes, and the brand behind them 'Airweave' have cranked out 18,000 of them for the Olympics. 
A few athletes have even got in on the joke, with American distance runner Paul Chelimo finding an interesting loophole in the fact that runners are notoriously very light. 
It's pretty common for Olympic organisers to distribute condoms at the village to encourage safe sex amongst athletes - For Rio 2016, it was reported that 450,000 condoms were handed out, equating to 42 per athlete! Sheeeeeeesh.
With those numbers, something tells us it's going to take more than cardboard beds to discourage this lot! 
Take your Radio, Podcasts and Music with you