ZM's Late Show with Cam Mansel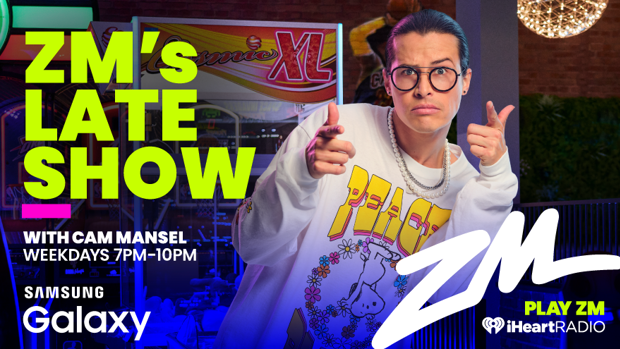 Hosted by Cam Mansel, ZM's Late Show is for anyone who loves discovering new music. 
You'll get the biggest hits and latest gossip, with the addition of Cam's biggest passion – championing the new and the undiscovered from Aotearoa and around the world.
If your musical taste, working hours, fashion choices, or lifestyle is a little bit different. Then we've got you covered, come hang out on ZM's Late Show.
Catch Cam Mansel Weekdays 7-10pm for your shot of new music.
Chat with him on socials at @ZMLateShow 
Latest from ZM's Late Show with Cam Mansel