Publish Date

Wednesday, 27 January 2021, 12:01PM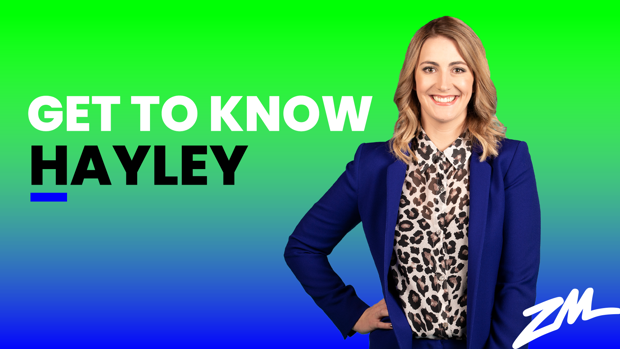 While Megan is off becoming a Mummy, our gal Hayley Sproull is joining Fletch and Vaughan to make sure they don't cause too much trouble while she's gone.
Get to know Hayley, and hear her on FVM weekdays from 6am!
FACT #1
She only has one kidney. Her right one died when she was 9 years old which means she needs to pee a lot.
FACT #2
Hayley is a marching girl, and has travelled the world with her team Lochiel, performing at the Edinburgh Military Tattoo, aka 'The Biggest Show on Earth' three times.
FACT #3
Hayley is of Nga Puhi descent. Her family marae is in Tinopai, Kaipara.
FACT #4
She has a cat called Rolly. She loves him so hard sometimes she wants to bite his little sweet head off. She's considering making an Instagram account for him but she's worried people will think that's obnoxious.
FACT #5
Hayley's favourite band is Queen and she has a section of Bohemian Rhapsody tattooed on her back.
FACT #6
Hayley was a goth when she was a teenager. Full witch.
Take your Radio, Podcasts and Music with you