Ep. 4: Going viral in the kitchen with Jade O'Connell
Publish Date

Wednesday, 24 March 2021, 1:53PM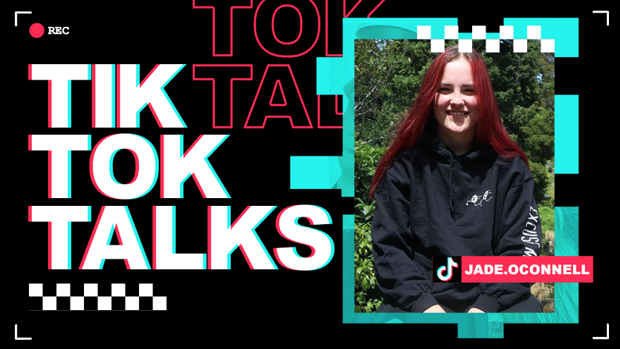 TikTok Talks is the podcast that gets you up close and personal with all of your favourite TikTok creators!
This week's guest is the queen of making a mess in the kitchen. While no one envies having to clean up the chaos that Jade O'Connell's baking with Tourettes videos make, it's her commitment to content creation that has taken the TikTok world by storm. Since uploading her first post in March 2020, she has amassed a massive 18 million likes, whilst spreading awareness around living with Tourettes at the same time.
Disclaimer: This ep of TikTok Talks features explicit language as a result of Jade's Tourettes. We don't believe Jade should be censored for something she deals with every day.
New episodes out every Wednesday at 3.30pm New Zealand time.
Play ZM's TikTok Talks - NZ's only TikTok podcast on iHeartRadio, or wherever you get your podcasts.
 Or text TikTok to 9696 for the download link.