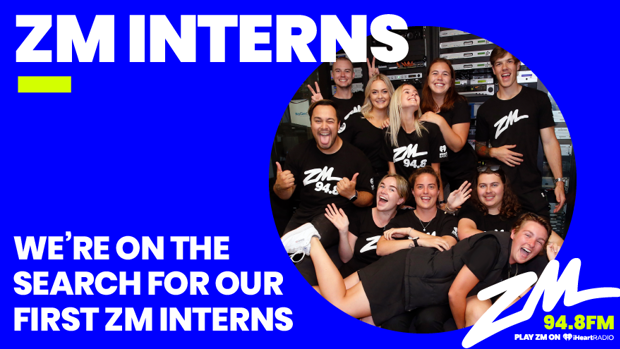 We're on the search for Northlands first ZM Interns!

Is radio and media something you're interested in then we want you!
Whether you're in year 12, 13 or even at Uni or polytech if you think you have what it takes to be a ZM Intern. register your details below!

You'll join the ZM Black Thunders over the next few months heading to some of the biggest events in Northland, give away free stuff all while learning about media and radio!

The best part...You'll be paid!

Please note: You must be located in Whangarei or can get to the ZM offices in Whangarei CBD for your shifts, you also must be available over weekends.