Whittaker's teams up with Tip Top to make the ice cream of our dreams!
Publish Date

Wednesday, 19 September 2018, 12:34PM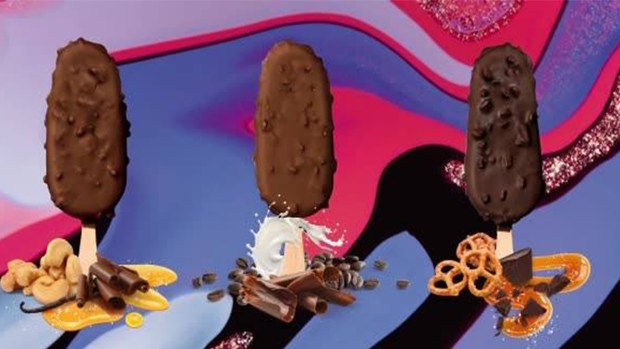 New Zealand's favourite chocolate brand Whittaker's has surprised us again, this time to create a permanent ice cream range with Tip Top!
It's no secret that Kiwi's love ice cream, we consume a whopping 23 litres each year - the second largest amount per capita in the world!
And now the Wellington-based chocolate manufacturer has created three new ice cream flavours that we are dying over!
Vanilla and Cashew Praline, Coffee and Cacao, and Chocolate and Pretzel will all be on sale in supermarkets from Monday.
Jasmine Currie, Whittaker's marketing manager, said talks for the Tip Top collaboration began last year.
"We've always had a dream to be able to create a delicious ice cream with somebody - and on a stick [the product's] so perfect because we can have that really generous coating of Whittaker's chocolate," Currie said.
RELATED: This is New Zealand's favourite ice cream flavour
Whittaker's is no stranger to brand collaborations, often introducing limited-edition products outside of its chocolate ranges to the market.
It first teamed up with Lewis Road Creamery in 2014, creating a chocolate milk craze, and has since partnered to create a chocolate butter, chocolate liqueur, and a craft beer with Garage Project.
Currie said Whittaker's, which was established 120 years ago, was constantly working on different brand collaborations.
"We're always working on new innovations and chocolate flavours ... we love to try new things and if there's an area we can delight our chocolate lovers with then we love to be there."


This article was first published on NZ Herald and is republished here with permission.