We taste tested the new Whittaker's ice cream!
Publish Date

Monday, 24 September 2018, 4:20PM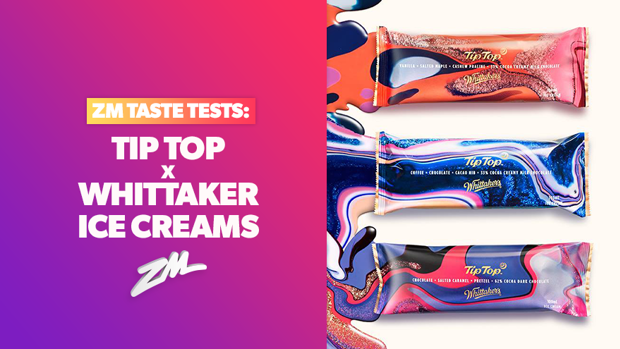 This week Whittaker's joined forces with Tip Top to release three brand new ice cream flavours- and we were drooling!
We knew we had to try them- so we gathered seven people from the ZM offices to taste test the gourmet flavours.
We rated the options: Vanilla and Cashew Praline, Coffee and Cacao and Chocolate and Pretzel in order, of most liked to least.
The supreme winner came out as Coffee and Cacao, with three votes in the number one spot and four for second place. 
Runner-up was Vanilla and Cashew Praline (which btw tasted mostly like caramel) and Chocolate and Pretzel in third place.
RELATED: This is New Zealand's favourite ice cream flavour
Some testers mentioned that only dark chocolate option, Chocolate and Preztel, was overpowered by the taste of the dark chocolate.
Don't worry if you're not a coffee lover- the whole team agreed that the Coffee and Cacao ice cream had the perfect mixture of both flavours, and the coffee was nowhere near as overpowering as expected.
A majority of the taste testing team also believed that although they probably wouldn't purchase them again, they thought the pastel marbled packaging was gorgeous and perfect for a summer 'gram pic!