There are SEVEN definitive penis shapes, which does your man have?
Publish Date

Thursday, 30 August 2018, 2:37PM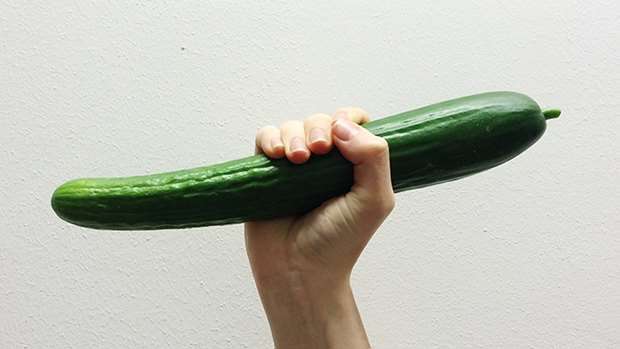 We all come in different shapes and sizes. 
Penises do also - specifically seven different shapes, according to Darren Breen, who sees 400-600 different penises a month. 
Breen, Managing director of iMEDicare Ltd- a British retailer supplying accessories for erectile dysfunction, talked to The Daily Mail about penis shapes.
The medical expert shared the main penis shapes he's come across since entering the industry in 1996, including the rather unique-looking 'banana', which he says can be the result of a physical injury or genetic.
Which one do you/does your man have?
1. THE PENCIL
Darren described the 'pencil' penis as having a 'long and thin uniform girth with a narrow glans (rounder head of the penis)'. He added: 'The length can range enormously but it is very long and usually thinner than the average'.
2. THE PEPPER (CAPSICUM)
Darren revealed the 'pepper' is 'unusually short (3-4 inches) but exceptionally thick along the entire length'.
3. THE CONE
Darren describes the third penis shape as more problematic.
He says: 'The 'cone' sees a linear narrowing of the shaft to a pencil tip. Sometimes this is linked to 'phimosis' - or tightening of the foreskin that is so restrictive it cannot be retracted at all - quite literally constricting normal expansion of the penis head.
4. THE BANANA
Darren says the banana features a curve to the left or right, that can either be natural or caused by injury.
He said: 'This can be a congenital curve - so they are born with it, or it is acquired and called Peyronie's disease. Seven per cent of all men will have a Peyronie's episode at some point in life, and it is caused by excess scar tissue developing following an injury which can lead to lateral deformity or an hour-glass shape'.
RELATED: There are five types of vaginas, which one do you have?
5. THE HAMMER
Darren describes a manhood which starts with a slimmer shaft leading to a wider head.
He said: 'This is a narrow base widening to a very wide glans - gravity makes it more difficult for this type of erect penis to lift skyward on erection. Looks a little like a mushroom with a narrow base stalk. The glans is unusually wide.'
6. THE SAUSAGE
The most common penis shape is the 'sausage'.
The medical expert said: 'This is of average thickness and length with a uniform girth along the length and is fairly typical'.
7. THE CUCUMBER
MD Darren described the 'cucumber' as 'thick all the way along with decent length. It is thicker than the usual penis and usually in the 5 to 8-inch bracket'.