The worst confessions of Kiwi millennials
Publish Date

Thursday, 19 July 2018, 4:43PM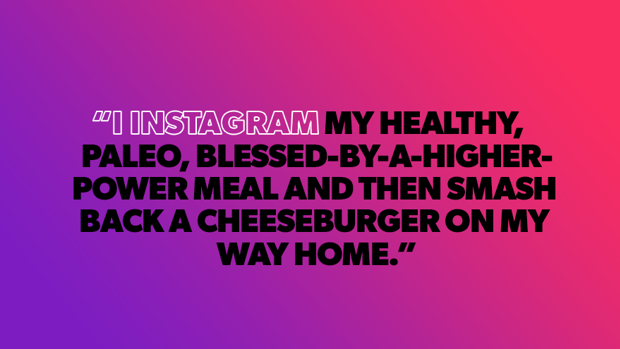 Are you a millennial? Who knows (or cares). No one is sure when the generation begins or ends - current estimates are around 1982-2004.
If you do fall into this age bracket, you'll know all too well that accepting that you'll never be able to buy a house in Auckland (or Whanganui at the rate things are going) while keeping in good psychological health and having a work-life balance, are important parts of being a millennial.
But beyond accepting our renters-for-life fate while dining on smashed avocado and falling to sleep to the sound of digitally-generated rain, we admit, there are some behaviours absolutely unique to us millennials. And some you Boomers, Gen X and Gen Y folk may be totally unaware of too.
RELATED: The millennial's guide to saving the environment - 5 easy first steps
So, here they are, a collection of confessions from Auckland millennials, that will likely do us no favours, except to further incite fury against our generation. You're welcome.
Cashed up kids, kind of
• I get $5 Ubers from home to work (600m up a hill).
• I always try to eat cheap and spend less than $20-$30 on dinner out. But I have no problem spending half my pay on makeup and new shoes.
• I spend more on craft beer than I do on my groceries some weeks.
• I buy something - anything - pretty much every time I have a social event to go to.

• My wardrobe is a guilty pit of $5 gems from Glassons peppered with "sustainable choices" such as a $500 raincoat made from laminated vintage bed sheets. I'm so confused.
All about that fake life
• I get eyelash extensions even though I will probably get a nuclear stash infection one day or end up with bald eyelids.
• I Instagram my healthy, paleo, blessed-by-a-higher-power meal and then smash back a cheeseburger on my way home.
Insta-issues
• I'm addicted to Instagram Explore. I spend hours looking at handbags and the fake lives of PR workers.
• I cannot watch a movie at home without second screening something on my phone, usually Instagram accounts dedicated to Keeping Up With The Kardashians clips.
• I once put myself to bed at 3pm because the power went out and I had no internet. It was raining and I didn't know what to do with myself that didn't involve getting my hair wet.
• I rely on Facebook to tell me when it's my best friend's birthday, but still plan a birthday week for my dog, months in advance.
This article was first published at nzherald.co.nz and is republished here with permission.