Shock twist in Shapes saga: The top SELLING Shapes flavours in NZ revealed
Publish Date

Monday, 20 August 2018, 3:54PM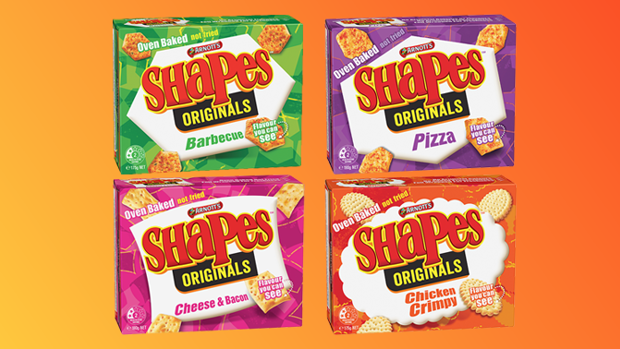 Last week we took on a new mission: to find New Zealand's favourite Shapes flavour. 
After putting the question out online, collating almost 3,500 votes, to find that Cheese and Bacon took out the top spot:
But after correspondence with Arnott's, we have found out the top three selling Shapes flavours in Aotearoa. The results differ somewhat from our poll.
Firstly, Chicken Crimpy moved out of second place to be the top selling flavour. 
Cheese and Bacon slid down to the second best seller. 
The third? Well, the mighty Barbecue dominated pizza to be the third best seller. 
Here's a cute wee gif of the top 3 to appreciate:
So, we have finally come to the end of Shape flavour saga... now, what do we do with our lives...?