Prime Minster Jacinda Ardern announces ban of single-use plastic bags
Publish Date

Friday, 10 August 2018, 12:13PM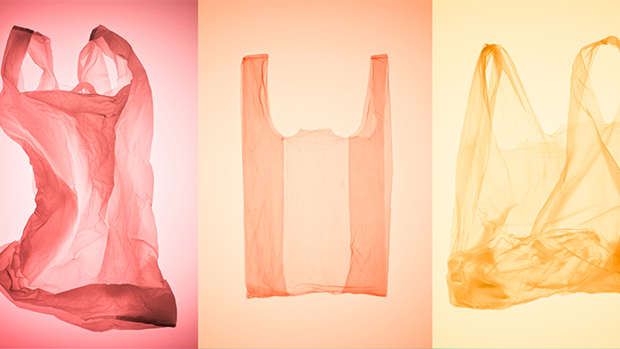 Single-use plastic bags will be banned in New Zealand and are to be phased out over the next 12 months, the Government says.
Prime Minister Jacinda Arden and Associate Environment Minister Eugenie Sage made the announcement in Wellington this morning.
"We're phasing-out single-use plastic bags so we can better look after our environment and safeguard New Zealand's clean, green reputation," Ardern said.
RELATED: The millennial's guide to saving the environment - 5 easy first steps
"Every year in New Zealand we use hundreds of millions of single-use plastic bags – a mountain of bags, many of which end up polluting our precious coastal and marine environments and cause serious harm to all kinds of marine life, and all of this when there are viable alternatives for consumers and business."
Ardern said the Government had listened to the 65,000 New Zealanders who had this year called for the ban through a signed petition.
"It's great that many people are already changing the way they shop. But it's important we take the time now to get this right so we can help all New Zealanders adjust their shopping habits," she said.
"We need to be far smarter in the way we manage waste, and this is a good start."
During her address, the Prime Minister outlined the Government's commitment to tackle environmental challenges.
"Just like climate change, we're taking meaningful steps to reduce plastics pollution so we don't pass this problem to future generations."
New Zealand's largest retailer The Warehouse Group, which also operates Warehouse Stationery, Noel Leeming and Torpedo7, has today announced that it will now only offer reusable bags in its store, ahead of its plans to introduce compostable bags.
Bunnings has long been plastic bag-free and supermarkets giants Countdown, New World, Pak'nSave and hardware chain Mitre 10 have already committed to phase out the use.
In June, 13 companies marked World Environment Day by committing to using 100 per cent recyclable packaging by 2025.

New Zealand-based Foodstuffs, Countdown, New Zealand Post and Frucor Suntory, and multinationals Amcor, Danone, L'Oreal, Mars, PepsiCo, Coca-Cola, Unilever and Nestle signed the NZ Plastic Packaging Declaration.
Countdown, Fresh Choice and SuperValue announced they would phase out plastic straws by October 1 this year and move towards 100 per cent reusable, recyclable or compostable packaging by at least 2025.
This article was first published on nzherald.co.nz and is republished here with permission.