Is this the best mascara hack ever?
Publish Date

Wednesday, 29 August 2018, 11:52AM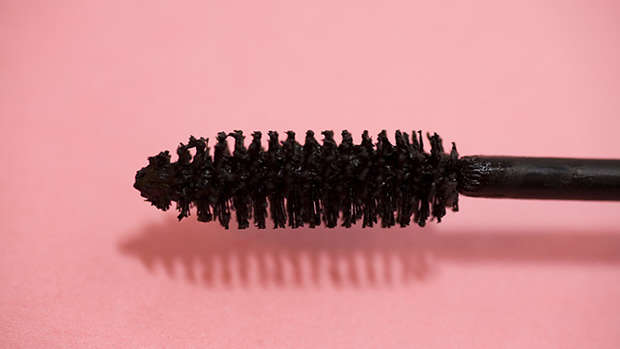 Mascara isn't the easiest of beauty products to apply. 
Blink during application and boom, black sh*t is all around ya eyes. 
But a genius wee trick for mascara application could result in your lashes looking more luscious than ever. 
For full disclosure - I (being a 23-year-old female) already knew this and thought many others would too...
Regardless, the hack is going viral with many publications reporting on it, so I thought I'd be best sharing for those that aren't in the know!
RELATED: This simple hack will change your perfume game forever
The trick has become viral thanks to makeup guru Georgie Eisdell, who works with A-list celebrities including Amanda Seyfried, Naomi Campbell and Dakota Fanning.
In a video posted on Instagram Georgie recommends for people to "push and wiggle" the brush up from the base of the eyelash to the top in order to make the hairs fan out for a lasting impact.
Since Georgie revealed the trick, others expressed its brilliance and commented on how long it make their lashes look.
But one issue people brought up was how messy the eyelid appeared after applying the mascara because it left residue behind.
"This is so impressive but mascara is the final touch after shadow and liner for me," one fan wrote on Instagram.
"I wish there were a way to do this without making such a mess of the lids."
RELATED: If you wear glasses, you need this genius makeup trick
How you can achieve fuller lashes
1. Moisturise the lashes
Eyelashes are sometimes overlooked for applying any moisturising treatment. But giving them a little love can go a long way to encourage growth. There are serums on the market that help promote lash growth.
For a cheaper and more natural option, you can also use olive, castor or coconut oil on the lashes at night.
2. Trim your eyelashes
This step sounds scary, but it can help promote growth. Trimming your lashes every six to eight weeks helps rid the hair of damaged ends.
But only do this step if you are adequately trained.
3. The 'push and wiggle' technique
When applying mascara, start the wand at the base of the eyelashes before bringing it upward.
Gently move the wand back and forth as you pull it upward to coat each eyelash.