A personal account of what it's really like to have orgy
Publish Date

Wednesday, 15 August 2018, 10:16AM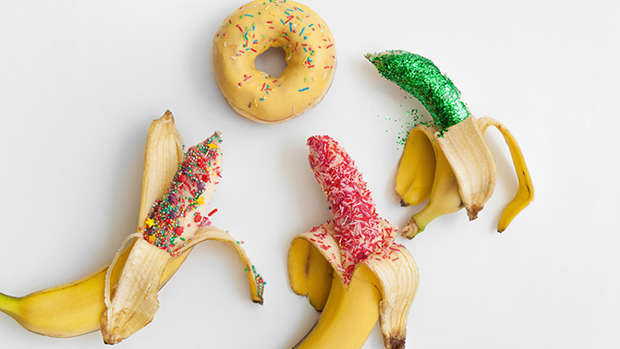 THE FOLLOWING IS R16 CONTENT. 
NZ Herald columnist Lee Suckling has participated in an orgy and gives us everything we need to know about the societal taboo.
What even defines an orgy?
I'm of the belief that four (or more) people an orgy makes. Two is a couple, three is a threesome or three-way. Once there are at least four involved, the practices of group sex come into play and the experience is certainly unconventional.
A classic orgy, according to my gospel, requires a bunch of bodies indiscriminately mingling and penetrating each other in one room. In general, everybody involved is sex-positive and un-prudish. 
Here is his personal account:
Orgies tend to start with alcohol in people's homes. When one's about to happen, there's palpable tension in the air. If you're lying on someone's carpet, cushions and condoms abound, Janet Jackson is playing on the stereo and the vodka's being free-poured, there's a chance an orgy is imminent.

In these situations, you can basically smell the pheromones emitting from the people in the room. In my experience, orgies come about through unspoken means — you just have the right "feel" for the mood — and consent is given by mutual touch, lingering eye contact, and smiles.
Do I recommend an orgy? I've had fun, but they've been no better than other kinds of sex. They are certainly not an all-glorious sing-and-dance. Sometimes you get a little bored. Sometimes you finish before everyone else, and sometimes you don't finish at all.
Here are his tips for what works best for an orgy:
- Spontaneous orgies, I've found, are less enjoyable than anything planned. A good orgy needs an organiser; a ringleader of sorts who controls the mood and the pace at which everything moves. It shouldn't be a free-for-all the minute you walk in the door.
- Orgies work well when they flow naturally. There's chemistry between everyone in the group, there are no overt preferences for partners, and every person is there to enjoy the sensations of simultaneous touch.
- If you're curious about first-time orgies and other kinds of group sex, I do recommend you know everybody involved. You need people you are comfortable with. Maybe not your best friends (though having a safety blanket like your BFF isn't a terrible idea, I've found), but not complete strangers, either.
- If you have any pre-defined sexual boundaries, you'll need to have brought them up prior to engagement.
RELATED: Five woman open up about the best out-of-the-ordinary sex they've ever had
And his warnings going into them:
- Orgies are not for everybody. In fact, while many people may be keen on the idea of them, they'll remain in their fantasy realm: something to keep in their head and their web browser.
- If you and your partner are joining an orgy together, you will be watching them have sex with another person. Multiple others, in fact. How you truly feel about this can't really be understood until it's happening right in front of you. Those kinds of high emotions are unpredictable for everyone.
- An orgy is only for mature and consenting grown-ups with full control over their own bodies and minds.
- For many, orgies are unsuccessful. Good sex between two people is difficult enough. Between four or more it might just be a fumbling nightmare. With so many people's feelings to consider (yes, just because you're having group sex doesn't mean you are devoid of human emotion), there is the potential for jealousy, rejection, abandonment, insecurity, and plenty of other negative mind-sets to come into play.
- You have to be really on-the-ball in terms of condom use, and conscious of the mix of body fluids in the room. It's hard to have a serious conversation when an orgy is about to happen, so I recommend everyone involved puts their personal health and safety first when undertaking anything that will follow.