Introducing... Maddy Barnett!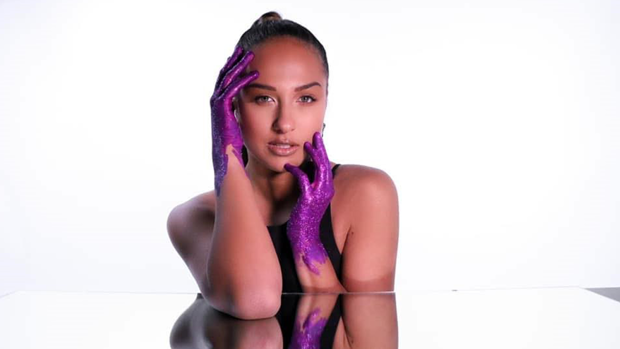 Maddison was a guest on our ZM Pepsi Half-time show back in December of 2021!
Maddy Barnett is the daughter of former Kiwi rugby league legend Richie Barnett. The 21-year-old has experienced an exceptional dance career in her short lifetime and continues to inspire and make the most of up-and-coming opportunities.
Maddy started dancing when she was 6 years old, completing all dance styles. At the age of 12, she auditioned and was accepted in Parris Goebel's Royal Family as part of Bubblegum Dance Crew. During her 5 years at the studio, she won 3 World Titles, and 7 New Zealand National titles.
Maddison appeared in 3 Justin Bieber music videos including 'Sorry,' and was a lead dancer in PSY's music video 'LOVE.' Maddison was a spokesperson in the Mini Request crew that competed on the NBC television series 'World of Dance' Season 1 with celebrity head judge Jennifer Lopez. 
Since leaving the Royal Family, Maddison has embarked on her own dance journey. Maddison received opportunities to travel to China and Korea as a lead dancer in KUN's music video YOUNG. More recently, Maddison has also spent time working on her choreography skills. She choreographed an entire international Hip Hop syllabus under Asia Dance Pacific Association. Later in 2020, Maddy received a spot on Jolin Tsai's Ugly Beauty World Tour. This tour took Maddison to Taiwan during the pandemic, allowing her to perform in front of 20,000 fans in 6 sold-out shows. 
The young dancer has now been offered several job opportunities overseas. Maddy will be a lead dancer on the Kaos Tour Convention. Kāos is the newest hip-hop only dance experience established in 2019. Creator Kenny Wormald brings a fresh new take on dance conventions along with the industry's top choreographers and hottest up-and-coming talent. Kaos will tour 16 cities nationally and internationally as well as provide top-notch training for dancers of all ages and levels. Maddison will also be a principal dancer and lead choreographer as part of the Elektro Dance Academy. The academy's crews will compete in national and international competitions. 
Maddison hopes to inspire the youth in the dance community, and prove that New Zealanders can make a career out of dance!
You can follow her on Instagram here.
Take your Radio, Podcasts and Music with you