Locals Only - Alisa Xayalith 'Devil I Know'
Publish Date

Monday, 16 January 2023, 4:08PM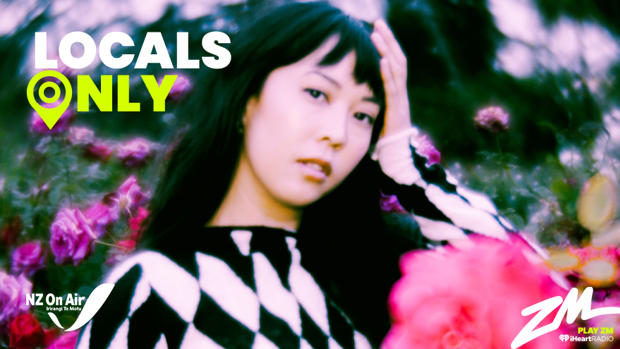 The Naked And Famous' Alisa Xayalith debut EP SUPERPOWERS + new single 'Devil I Know' is here!
World-renowned, multi-platinum, award-winning artist Alisa Xayalith of The Naked and Famous has dropped her debut EP SUPERPOWERS, along with the honest new single 'Devil I Know'.

Dreamy, moody, and romantic, SUPERPOWERS carries a sense of liberation and exploration; it's soft, bold, empowering and reflective all at once. From upbeat and hook-laden songs such as 'High Fidelity', to meaningful and heartfelt tracks such as 'Too Late', which is about trying to move on after losing the love of your life. 
The EP explores a new sonic palette while diving into incredibly moving subjects with flawless songwriting. As Alisa's first body of work to be released as a solo artist, SUPERPOWERS has been a personal journey of figuring out a new sense of identity. 
"This body of work was a lesson in gaining a new found confidence in my artistry, battling with my imposter syndrome head on and learning how to trust my intuition," says Alisa.
Our Locals Only track this week is new single 'Devil I Know'. An upbeat piece of dreamy pop perfection, to its core the track is honest, reflective and personal. Written as Alisa was coming out of a low point after making the last Naked and Famous album RECOVER, 'Devil I Know' dives deep into the emotions and experiences of the time.
"I was mentally and creatively depleted; depressed and anxious," reflects Alisa. "The creative process made me question whether I wanted to continue the band or not. I decided to take a break and decided to take care of my mental health. The lyric "I think I'm better alone than with the devil I know" is about trying to abandon and let go of triggers that lead me to toxic situations, making me mentally unwell."
SUPERPOWERS tracklist:
High Fidelity
I'll Be There
Devil I Know
Superpowers
Too Late
Watch the epic video above.
Keep up with Alisa on the gram and Facebook.
Take your Radio, Podcasts and Music with you